Originally published at Food & Dining Magazine on 27 September 2021.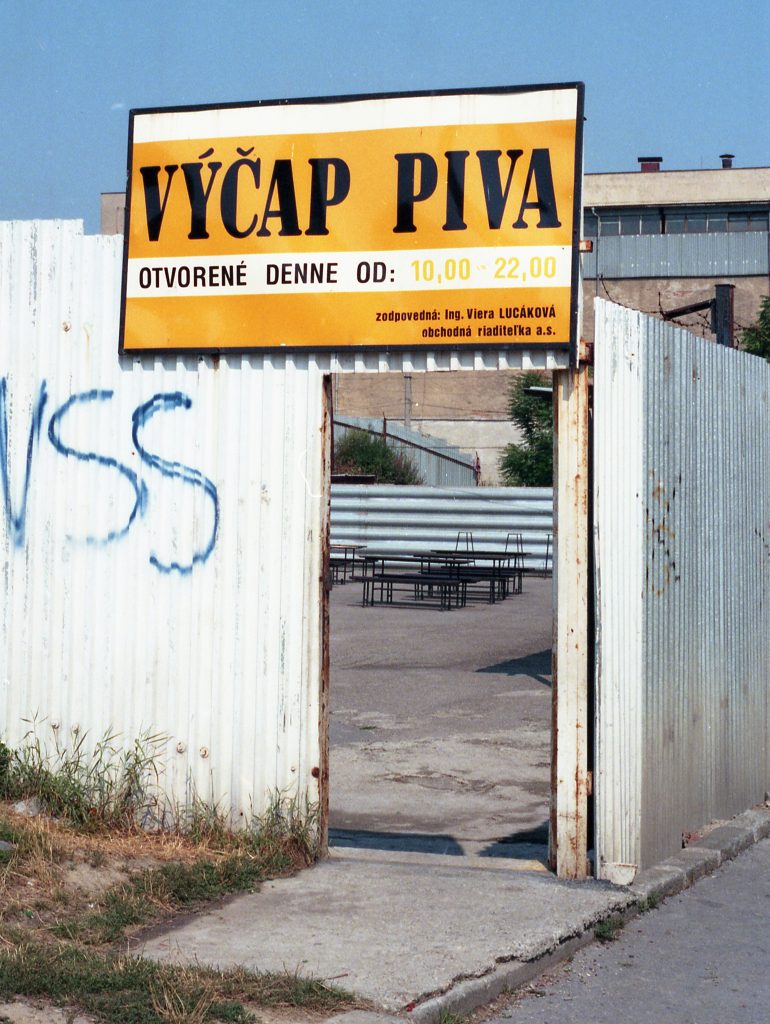 Mr. Creosote: "Better get a bucket."
Maître d': "booKAY?"
I've often been accused of being a cynic, a skeptic, and a whole slew of other –ics, as well as a few –ists (many of them colored Bolshevik, politically speaking).
These epithets are far better suited to beret-wearing, Gitane-smoking, feather-bedded French post-modern academics than a purportedly wholesome son of the stolid rural bourgeoisie, stringing barbed wire across the bucolic Hoosier countryside, and pausing only to ingest milk, play basketball and listen to both kinds of music (country and western).
These hyperbolic charges about my internationalist character, alleging a treasonable refusal to suffer fools, embrace the palpably untrue or drink PBR, are absolutely…well, valid, if I'm to be perfectly honest.
The fact is that one of the prime reasons for becoming a professional beer drinker almost 40 years ago was to properly channel my lingering bitterness at the ineptitude of the obviously drunken stork, who mistook New Albany on the Ohio for Neuburg an der Donau.
As a palliative, at some juncture between self-destructive youthful angst and that fateful decision to finally open the membership solicitation from the AARP, certain longstanding interests in beer, history, geography and pickled herring coalesced to form a bucket beer list.
Not a bucket of beer at a sports bar, which you'll notice is usually filled with execrable mass market lager, but a bucket list, one of those experiential enumerations of the sort that inspired one of the worst movies I've ever been appalled to suffer through.
Look, I've been very fortunate. Most of the main entries on my bucket beer list have already been achieved without costing anywhere near as much as Jack Nicholson and Morgan Freeman were paid for that wretched flick a few years back.
I've consumed Rogue's classic American ales where they're brewed in beautiful coastal Newport, Oregon and visited the historic Pilsner Urquell brewery in Czech Republic, home of the truly original Pilsner-style lager. My travels also have taken me to several famous brewery complexes that no longer exist, among them Carlsberg and Tuborg in Copenhagen.
Bucket beer festivals I've attended include the Great American Beer Festival in Denver, Colorado (1997), a regional cask ale conclave in Plymouth UK, too many NABC Gravity Heads to recount, and the Great Taste of the Midwest beer festival in Madison, Wisconsin (2007), which remains my number one choice.
There was a time when enjoying an American-made "craft" beer from a genuine local brewery was impossible at places like a major league stadium, but this objective was scratched from the list in 2001; the inaugural ballpark ale was a Wild Goose IPA at Camden Yards in Baltimore, A's versus Orioles. Thankfully better beer at sporting events is now far more widespread.
Here are a few other bucket beer list accomplishments:
To have as many pints of draft Guinness and as many oysters on the half shell as I could eat, in Ireland, seated alongside a turf fire with a folk band playing, and concluding with a Cuban cigar.
To bicycle to and from each of Belgium's six certified Trappist monasteries that brewed beer at the time in 2004, all on one trip, and taste their beers as close as possible to the source.
To experience Oktoberfest in Munich, drink a liter Mass (or three), eat a sausage, and buy the t-shirt.
To go on a pub crawl on foot in Bamberg, Germany, visiting each of the city's (then) nine breweries, drinking a half-liter of house beer at every stop, and doing it all in one day.
Obviously any type of bucket list exists to express deeply felt wishes and dreams extending beyond the mundane realities of everyday life.
As this pertains to beer, my personalized yearnings have been about ways and places to drink beer – settings, countries, meals, breweries, festivals and modes of thinking that differ from the Bud Light Durian-A-Rita mode of existential capitulation.
Accordingly, my bucket beer list is by no means complete. It's a living, breathing expression of fermentable will, and there's ample time left on the clock.
I'd like to drink pints of cask-conditioned English ale in the London neighborhood pub where the late Michael "Beer Hunter" Jackson was a regular, and to toast his memory.
It would be wonderful to take a Baltic Sea cruise aboard one of the smaller vessels (none of those super-spreader floating casinos for me, please), and find a local or regional Imperial Stout or Baltic Porter at each port city where the ship drops anchor: Gdansk, Tallinn, Riga, Helsinki, and so many others.
I'm a wanderer by nature, and the travel bug never stops biting. I want to drink beer in Morocco, North Korea, Uruguay, Cambodia, Cuba, Madagascar – and even Bardstown, as I've yet to sample the wares at Scout & Scholar.
And, maybe it's also time to write the book about what I've learned during a career in beer (more to the point, imagining what's been forgotten) so that the esteemed beer journalist John Holl will have me on his podcast to talk about beer.
You see, that's the dirty little barely disguised secret about this whole bucket beer list digression, because the aim never was to plant a flag, snap a photo or wax narcissistic while making the journey alone.
Rather, it's been to find another human to share the beers and nibbles over conversation. Assuming language differences prove to be surmountable, I want to trade rounds alongside people just like me.
The ultimate objective? To learn more about this planet we share.
It's like I told my drinking buddy Vladimir Putin that crazy night back in '89 when we closed down the Radeberger Keller in Dresden and were too damn drunk to find the белый замок: What's so funny 'bout beer, love and understanding?
Cover photo: Barrie Ottersbach, 1987. We were drinking at the long-since-demolished pub outside the Pilsner Urquell brewery gate.